How to Get the Best Tax Filing Solution For Nonprofit Associations
ExpressTaxExempt is offering the best Form 990 filing software for Nonprofit Associations.

|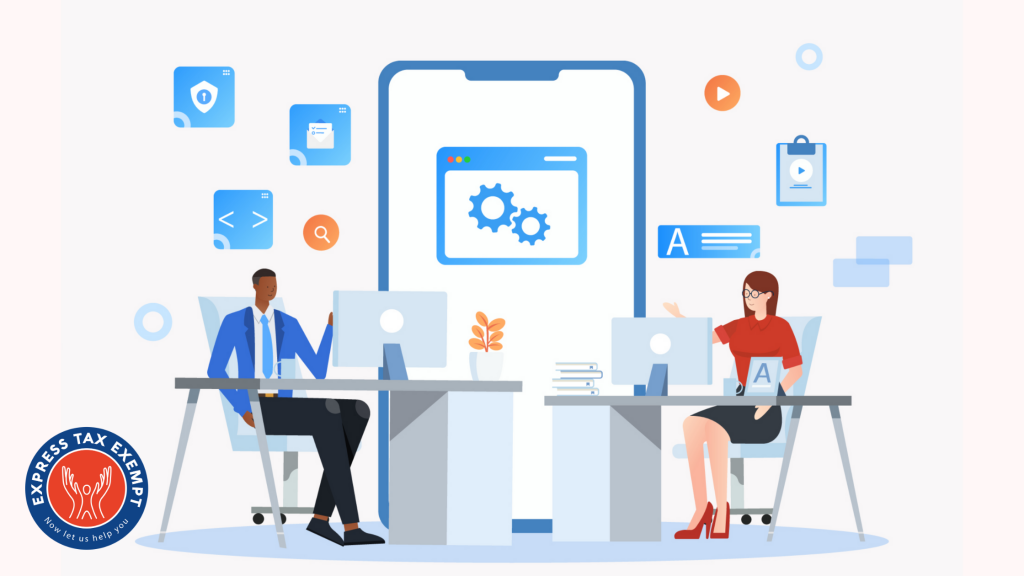 During these difficult times, people are coming together to support and assist each other in more creative ways while practicing social distancing. Your nonprofit association is probably focused on raising funds or providing relief, but filing Form 990 is still an essential part of preserving your tax-exempt status.
Security for Nonprofit Associations
ExpressTaxExempt is an IRS authorized e-file provider. This means the IRS trusts us to format your information correctly and handle it safely. We're guaranteed to process your Form 990 returns with the utmost security and do everything in our power to get them accepted by the IRS.
Meet Your IRS Requirements
Our tax software generates the correct forms and schedules based on your information, so you don't have to worry or wonder about what the IRS expects from your association.

Upload Your Information Easily
ExpressTaxExempt allows you to bulk upload your information in a variety of formats and access repeated information from past years. Our software makes it easy to supply the IRS with everything they need to know and gives you a smooth, streamline filing experience that doesn't take up your whole day.

Get the Support You Need
When you are filing Form 990 for your nonprofit association, we want to make sure you have all the resources that you need. If you run into questions on your return, you can contact us via phone, email, or live chat. Our support team is 100% U.S.-based and always happy to help.

Stay in the Loop
When you file Form 990 online with us, you'll get instant notifications about your return's status with the IRS. When your form gets accepted, you'll know immediately.
ExpressTaxExempt is dedicated to monitoring tax news and important IRS updates for your association so you always have the information you need. You'll also receive reminders about your IRS Form 990 due date, so you never miss a deadline. If you need to request an extension on your deadline, click here for more information about filing Form 8868.

Avoid Mistakes
One of features that makes ExpressTaxExempt an industry leading e-file provider is our built in error checking software. We run an internal audit on your Form 990 before submitting it to the IRS so you can catch last-minute mistakes, discrepancies, and errors and correct them easily. We're here to help you avoid penalties and keep your return from being rejected by the IRS.
If you e-file Form 990 with us and it gets rejected for any reason, you can always resubmit it for free.
Click here to learn more about avoiding mistakes and IRS penalties when you file Form 990 online.
Manage all Your Returns in One Place
Keep all your returns on file and manage them easily with a capable e-file provider. Whether you need to pull information from a previous return or just want to have all your paperwork on record, our tax software keeps it safe, organized, and easy to access.
At ExpressTaxExempt, we're so thankful for all the ways nonprofit associations are caring for the world. We're here to support you and make your Form 990 filing process simple and secure.