How to File A Last-Minute 990 Extension With Form 8868
Today is your last chance to meet your Form 990 deadline or request an extension.

|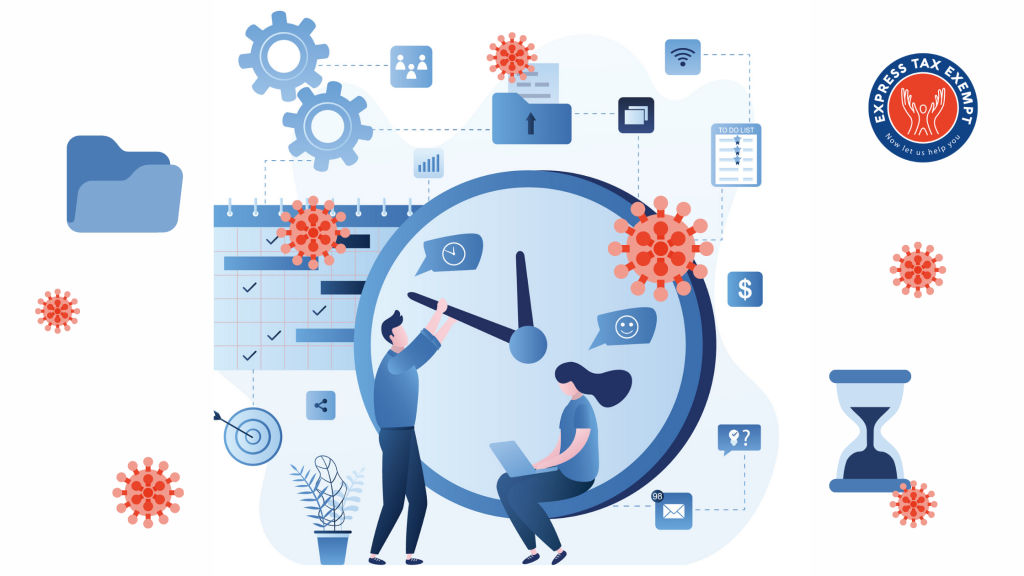 This summer, your organization is facing a lot of challenges, including your biggest annual IRS deadline. If everything you've been doing to care for your community sidetracked you from filing your tax returns, we understand and we're here to help. 

The IRS extended the Form 990 deadline to July 15, 2020, to give nonprofits and tax-exempt organizations more time and flexibility in their efforts to adjust to the new pressures of COVID-19. Now, that time is up. Today is your last chance to file Form 8868 and receive more time to meet your Form 990 deadline penalty-free.

How to Request an Extension with Form 8868
We are really close to the deadline, and you do need to file Form 8868 by the end of today to get an extension on Form 990, but even if you haven't started yet, e-filing makes it totally doable. Complete these simple steps and give yourself the time you need for a smooth, error-free filing experience:

To begin, simply enter your organization's identification details and select the IRS form you would like an extension for. For this step, you need to know your nonprofit's legal name, Employer Identification Number (EIN), and which Form 990 you are required to file.
If you aren't sure what the IRS Form 990 requirements are for your organization, click here and we will find your correct form for free.
Next, just specify which tax year you are extending your deadline for, review your return and fix any errors, and transmit to the IRS.
What forms can I get an extension on with Form 8868?
You can request an extension for all Forms 990, except for Form 990-N, with Form 8868.
When is Form 990 Due with Extension Form 8868?
Usually, the deadline is determined by the 5th day of the 5th month after your organization's tax year ends, but this year has been anything but typical. This year, IRS Form 990 is due July 15, 2020.
If you file Form 8868 before the July 15 deadline, your organization's due date will be extended to November 15, 2020.
Meet Your Form 990 Deadline
After you extend your deadline, e-filing is still the best way to meet your IRS Form 990 requirements. It's the IRS recommendation and will soon be the only way nonprofit tax returns are accepted. Whether or not electronic filing is mandatory for your organization right now, it is the fastest, most socially distant way to complete tax filing during a global health emergency.
E-filing will help your organization avoid last-minute mistakes. If you are cutting it a little close on your deadline or just want to take precautions since this is such an important form for your nonprofit's financial wellbeing, it can be helpful to have a second set of eyes. ExpressTaxExempt's software will reference IRS business rules and double-check your information for typos and errors before submitting your return to the IRS.
If you're having trouble choosing the best software for your organization, click here for a rundown of everything you need to look out for.
If You Miss the Form 990 Deadline
When you miss the Form 990 deadline, IRS penalties start immediately. Click here to find out more about the IRS's fines and fees for late filing. Visit this blog to learn more about provisions for nonprofits facing challenges and financial strain during COVID-19.
If you do miss the deadline, the best thing to do is file as quickly as possible. Missing your IRS Form 990 for three consecutive years will result in your tax-exempt status being revoked, so it's always better to file, even if you submit your form late.

With ExpressTaxExempt, you have everything you need to file an extension and meet your Form 990 deadline on time.