How to Create your ExpressTaxExempt Account
Getting started with ExpressTaxExempt is easy!

|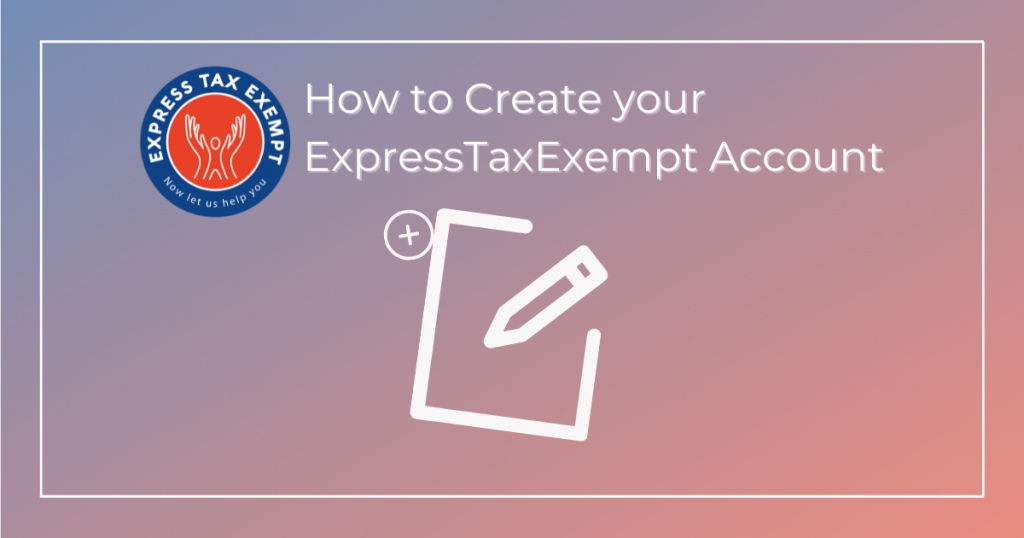 Creating an account with ExpressTaxExempt can be done in just a few easy steps.
From a computer or laptop, using Chrome as your browser choice, type ExpressTaxExempt.com into the address bar. 
Step 1: Select 'Sign Up'
From the main page of ExpressTaxExempt.com, click 'Sign Up' from the upper right corner.
Enter your Email Address and Set a Password
To create a free ExpressTaxExempt account, simply add the email address that you will use for all communication with ExpressTaxExempt, this will serve as your login information, add the name of the main account holder, and create a password. Then click 'Create Account'.
Remember, the password must contain:
At least 8 characters
No more than 12 characters
At least one uppercase letter
At least one lowercase letter
At least one number
At least one special character
Step 3: Enter your Basic Organization Information
Click 'Get Started' on the pop-up window and add your organization's EIN number
If the organization's EIN is not found, you can click 'Continue' on the EIN not found page to proceed.
Add your organization information and click 'Next'.
Start E-filing your 990 Returns!
Now you are ready to choose the tax year and form you need to file. Make your tax year selection from the drop-down menu and then select the form appropriate for your organization and click 'Start New Return'.
Are you ready to begin the process? Create your account with ExpressTax Exempt today!