Secret's Out: Form 990 Filing Doesn't Need to Be Complicated
|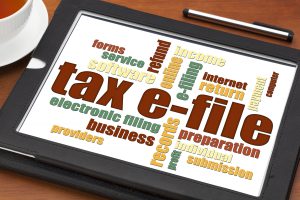 Amid popular belief, filing tax returns for your exempt organization doesn't have to be a headache or time-consuming.
Utilizing a comprehensive e-filing software such as TaxBandits will help you maintain compliance with the IRS for your organization.
Well, the secret's out. Form 990 filing doesn't need to be complicated at all!
Here's some info you should have readily available to make the process easy and simple.
Don't Forget About The May 15 Deadline
Prepare and file your Form 990 online by the upcoming May 15 deadline using our sister product, TaxBandits, the #1 simplified e-filing solution designed for nonprofit and tax-exempt organizations.
Give them a call anytime between 9 AM – 6 PM on Monday – Friday at (704) 684-4751 if you have any questions about your 990, email them 24/7 at support@TaxBandits.com or take advantage of their live chat option to chat with one of our friendly, helpful bandits.