How to Reach Out to Customer Support for Filing Assistance
We're always happy to help. Reach out to our customer support team for any assistance you may need!

|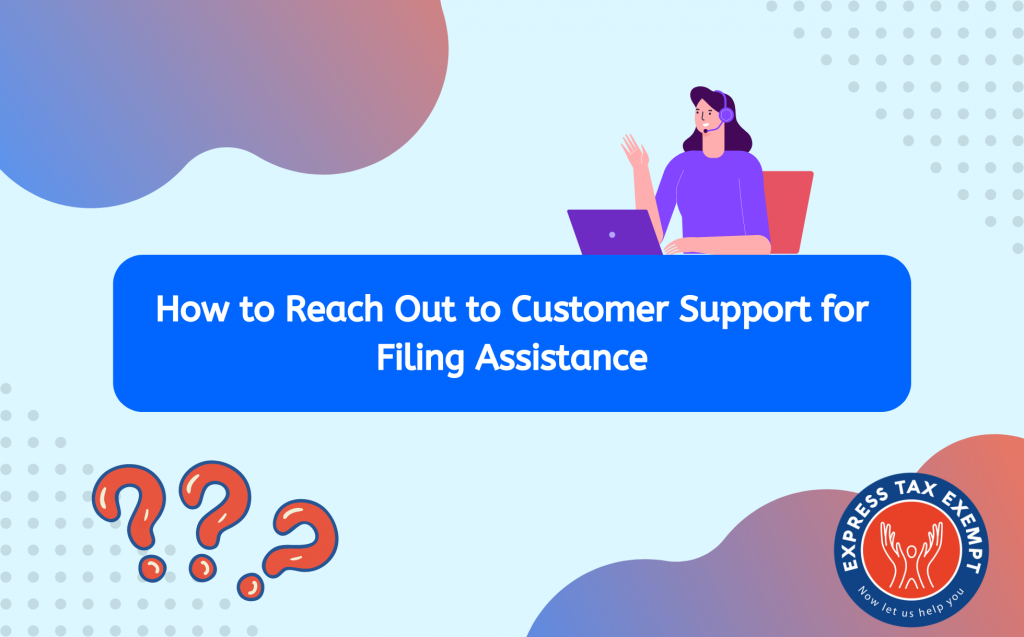 Are you stuck on a certain part of your 990 series return? Our live support team is here to help! The team is ready to help clients and answer any questions they may have about their e-filing experience. Keep reading to learn how to reach out.

Phone support

Live phone support is available from Monday through Friday 8:30 AM to 5:30 PM EST. During peak filing times, we offer extended live support hours. Customers can call for smart solutions to their issues.

Email support

If you prefer to communicate via email, we're available. Our customer support representatives answer email questions from Monday to Friday 8:30 AM to 5:30 PM EST at [email protected]. We will respond quickly with helpful advice and answers to your questions.

Chat support

Live chat support is also available on our website. Just click the "We are here!" button in the bottom left corner of the screen to send any questions to a live customer support agent. Answers will be timely and informative.

Other ways to get help

If you're looking for additional information, our website is a great place to search. It features an extensive knowledge base complete with FAQs, form-specific questions and answers, trending questions, and a search feature.

Along with our knowledge base, we offer a blog full of informative articles on a wide range of topics. If you're looking for how-tos, more information, news and updates, or helpful tips, this is the place to go.

Our YouTube page is also full of instructional videos on various topics. Testimonials, how-tos, and educative videos are available for your convenience.

The website also includes guides for nonprofits and tax-exempt organizations to help them understand filing and forms on a deeper level. You can also use our free tools to help you determine your 990 series due date and which form to file for your organization.

Finally, our team offers live webinars and training programs to help you get the most out of your filing experience. You can even explore our past webinars if you missed their original presentations.

E-filing a Form 990 return isn't exactly a simple task, but ExpressTaxExempt helps make the process more straightforward and accessible for everyone. Luckily, our team is eager to assist you with your filing needs.

Make the most out of your e-filing experience with ExpressTaxExempt. Get started today at ExpressTaxExempt.com!