How To Increase Donations And Spread the Word About Your Nonprofit's Mission
Set your organization up for success this summer with the latest tips on boosting giving and raising awareness.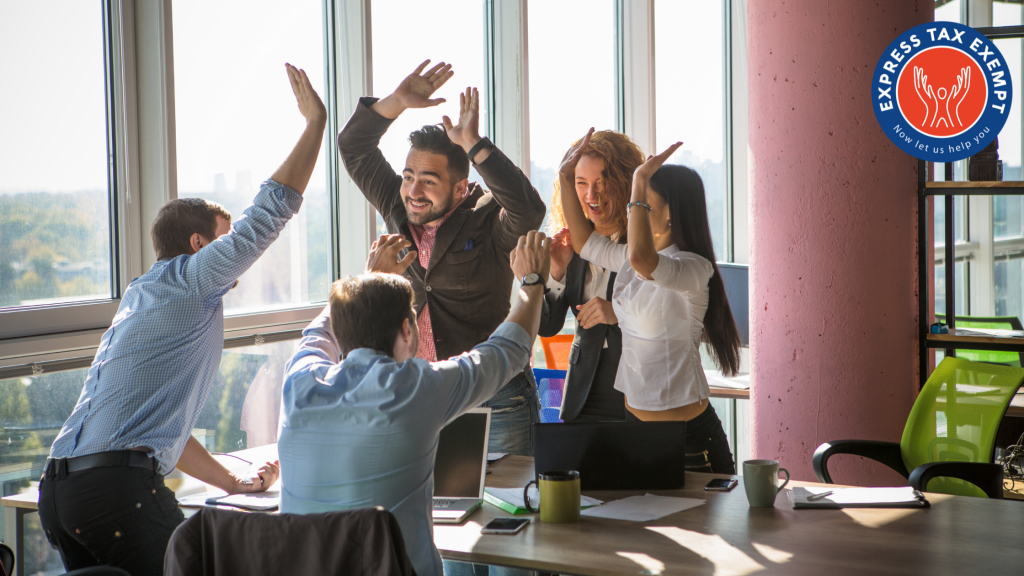 Summer is almost here and it's the best time for nonprofit events and getting the community engaged! With kids out of school, beautiful weather, and the beginnings of a shift back to normalcy, there are so many ways for your organization to grow and thrive.

Here are our top tips to boost donations and spread the word about your mission this summer.

Donations of All Sizes
No matter how you're reaching out and spreading the word that your organization is accepting donations towards a great cause, it's important to highlight that no donation is too small. Your nonprofit may be missing out on funds because people feel like what they have is not enough.

People who believe in your cause and wish they could help may think that since they can't afford to give fifty, a hundred, or thousands of dollars, it's not worth donating at all. Be sure to communicate that every dollar is appreciated and is creating incredible change.

Visit this blog to find out how to report contributions from fundraising events to the IRS.

Share Stories
The best way to engage with your community and generate awareness around your mission is to share compelling stories. If you are including inspiring and heartwarming stories about the work your organization is doing, people are more likely to forward your emails and your social media posts are more likely to get attention.

Social Media Tips for Nonprofits
At this point, it's a given that social media is a major key to publicity for your nonprofit. Recently, tweets, Facebook posts, and Instagram bio's linking to Venmo, GoFundMe, and other online payment platforms have shown us all how willing people are to put their resources towards a good cause.

Activism and making the world a better place are super important to people of all ages online, and it's just a matter of letting them know about your organization's work. Be sure to stay engaged on social media and showcase the impact of your work, who you are helping, and why it is so important for all of us.

Keep Your Donors Engaged
It's important to stay in touch with your donors. They really believe in your mission and if they donate once, they may be willing to continue to support your cause. Let them know how you're using their donations, and keep them up to date on your latest work.

Whether you keep your donors engaged with emails, blogs, or invite them to your new events, it's important to make sure that they are in the loop and can be a part of all your new projects.

Trust and Transparency
Regardless of what else your organization does to raise awareness and increase donations, financial transparency is a must. It isn't the first thing that comes to mind when you think about donor relationships, but meeting IRS requirements is really important for your nonprofit's public image.

IRS Form 990 provides a record of all your finances, governing officers, and activities to the IRS, but it also gets released to the public! Since this information is available online, it's important to keep it up to date and accurate. 990 series forms are a yearly requirement for tax-exempt organizations.

For smaller contributions Form 990 may not be as much of a factor, but major donors are going to want to be able to go online and check in on your organization's use of funds before they make their gift.

Meet Your IRS Requirements
Depending on your organization's size, function, and gross receipts, you will need to file either Form 990, 990-PF, 990-EZ, or 990-N. For nonprofits operating on a calendar year, the Form 990 deadline was May 17, 2021. If you forgot to file, click here to find out the best plan to get back in good standing.

Located in California? Visit this blog to find out about state filing requirements for nonprofits.

Be sure to meet your Form 990 filing requirements today and let donors see the great ways you are putting their donations to use in the world!

Tags:
boost donations
,
charitable contributions
,
Charitable Giving Incentives
,
Charities
,
donations
,
Form 990
,
fundraiser
,
giving
,
increase online giving
,
irs form 990
,
IRS requirements
,
nonprofit
,
Nonprofit organizations
,
nonprofit pr
,
nonprofit sector
,
nonprofit social media
,
nonprofit status
,
Nonprofits
,
online donations
,
social media engagement
,
social media tips
,
tax-exempt organization