How to View your Previously Filed Forms with ExpressTaxExempt
Your previously filed returns will be saved securely in your ExpressTaxExempt Account.

|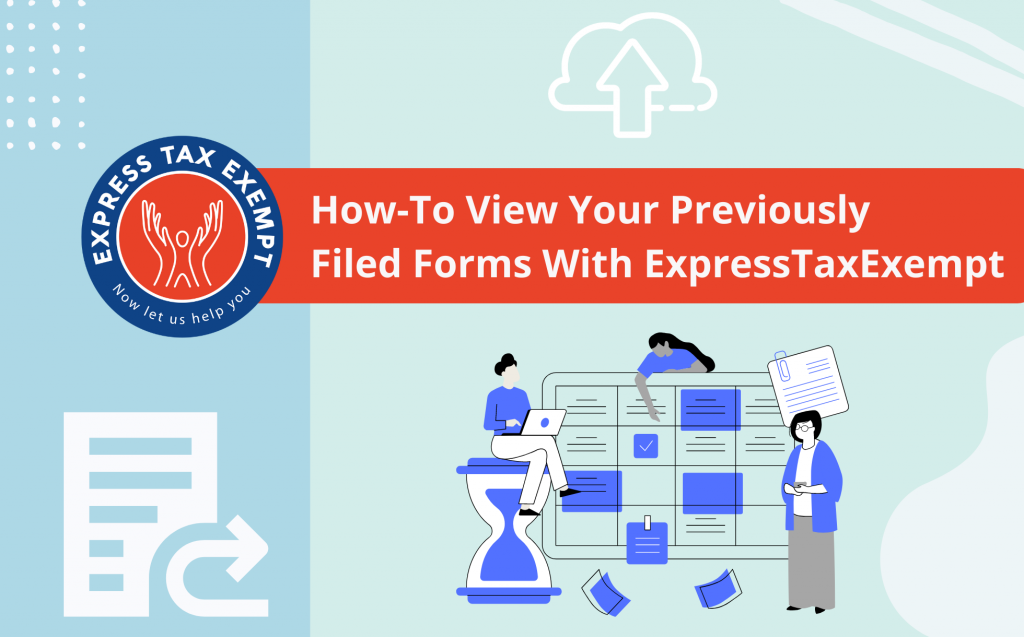 As an IRS-authorized e-filing service, ExpressTaxExempt is here to provide users with a safe and secure e-filing experience. With ExpressTaxExempt's cloud-based software, organizations can easily access their accounts from anywhere, at any time.
Once you have completed your return and transmitted it to the IRS, your forms will be saved in your account. You can come back and view them at any time. Additionally, all of your work histories will be saved in your account.
Here's a step-by-step guide to accessing the transmitted and accepted returns in your ExpressTaxExempt account.
Step 1: Once signed in, go to "Tax Returns" in the upper right corner

Step Two: Navigate to the return you wish to view.
Step Three: You will have the option under the "Actions" tab to view, download, or email the acceptance letter, PDF form, the worksheets, and the payment receipt.
ExpressTaxExempt
Want to see steps for other types of organizations or other 990 series forms and schedules? Comment below and we'll make your request a future blog!