How to Reset your ExpressTaxExempt Account Password
Lost your password? It happens to best of us, here's what to do!

|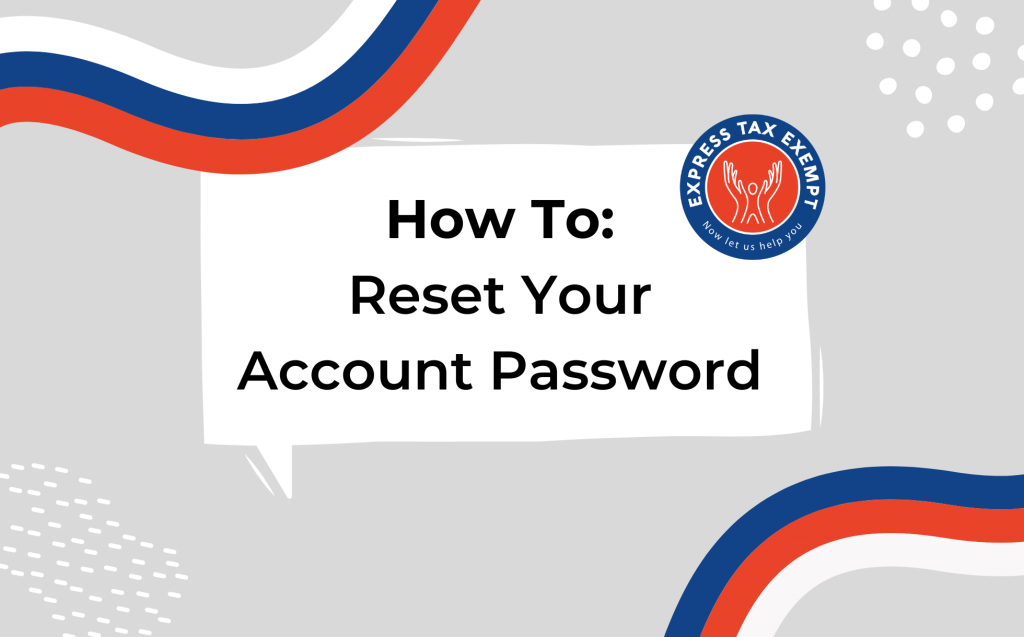 It happens, we all forget what password we were using for an account. Fortunately, resetting your ExpressTaxExempt password can be done in just a few quick steps.

Step 1.
Visit ExpressTaxExempt.com and click the "Sign In" tab at the upper right of the screen.
Step 2: 
Click "Forgot Password"
Step 3:
Enter the email address associated with the ExpressTaxExempt account and click "I am not a robot" and then click "Submit"

Step 4.
Check your email. You will receive an email with the subject line "Your ExpressTaxExempt Password Reset!" from the email address [email protected].

Click "Reset Password" in the email
Step 5.
Enter your new password in the top field. Confirm your new password in the bottom field and click "Set Password"
Note: your password must contain the following
A minimum of eight characters
At least one upper case letter
A least one lower case letter
At least one number
At least one special character
Step 6.
Once you click "Set Password" you will be directed back to the sign in page. You can enter your email address and new password and click "Sign in"

Want to see steps for other types of organizations or other 990 series forms and schedules? 
Be sure to check out our blog and Knowledge Base regularly for helpful content!
Are you ready to get started filing with ExpressTaxExempt? Follow the link below to get started!