Tips to Keep Your Nonprofit Thriving this Summer
Here are 6 tips to help your organization make the most out of this summer.

|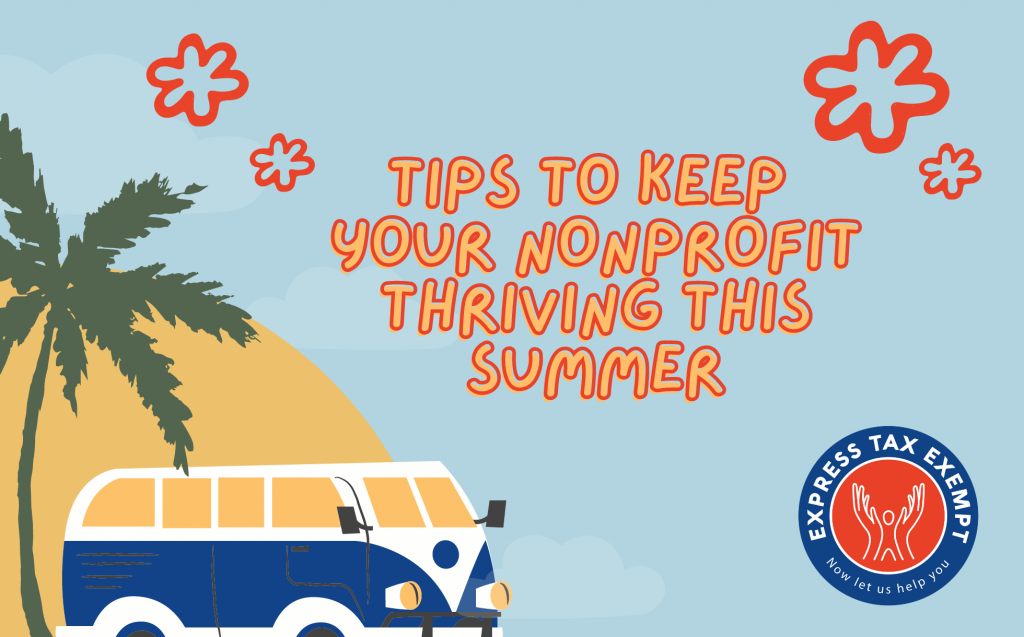 Summer is typically a quieter more relaxed season for nonprofits. Taking advantage of this more relaxed season can help set your nonprofit up for success for the rest of the year. The summer is a great time to improve your organization's marketing, fundraising, and engagement techniques. 
We've listed a few things your nonprofit organization can tackle this summer to ensure you enter the school year on a positive note: 
Organize your Email Lists 
It is important to routinely clean up your email lists. Are any addresses bouncing? Do you have contacts who never open your emails? You should identify these contacts and remove them from your email lists. This can help lower your bounce rate and protect your overall sender reputation.

Another important aspect of email marketing is segmentation. Segmentation allows for more targeted communication. Examples of various groups you could segment your audience into include, volunteers, donors, or new email subscribers. Segmenting your audiences ensures your emails are more personalized and go to individuals that will find value in the email. 

2. Get Creative With Events
If you have some ideas in mind but haven't been able to implement them yet, summer is a great time to experiment and test your fundraising ideas!

There are countless summer events your nonprofit could host such as a car wash, bake sale, community yard sale, etc. You could also host more intimate events such as inviting your most valuable supporters and donors to meet your staff and board members and learn more about your mission face-to-face. 
3. Connect With Your Donors
As a nonprofit organization, it is super important to engage with your donors and show your appreciation for them. Take advantage of the time you have this summer to establish meaningful relationships with your supporters and master impactful interactions that resonate. An example of this could be to give your donors an appreciation gift or hold a special event for them.

It is also important to ask your donors for feedback and listen to their thoughts and opinions. This could give you beneficial insight into what your organization is doing well and what you can improve on. 

4. Refresh your Website Content
When someone visits your website, your goal should be for them to complete an action such as signing up, subscribing to your emails, making a donation, etc. If this is not happening, it may be time to update your website and social media. Old or ineffective content on your website could be causing you to lose visitors.

The summer is a great time to update your website and social media to ensure your story is communicated in a clear and powerful way. Evaluate these platforms to see if they are accurately and effectively telling your story.

5. Measure Progress
Your nonprofit has goals that you're actively working to achieve, but how do your know if what you're doing is actually effective? Summer is the perfect time to review important data and track your progress and success.

Reviewing this data will also allow you to inform new strategies to drive more visitors to your site and events. 

6. Focus on your Staff
Implementing team-building activities over the summer is a great way to strengthen staff relationships and enhance skills. Plan a day during the summer where your staff can participate in a fun activity together such as hiking, a ropes course, or a potluck. 
ExpressTaxExempt

If your organization has a 990 series return deadline over the summer, ExpressTaxExempt is here to help! With ExpressTaxExempt, nonprofit organizations can easily complete their 990 returns and e-file them to the IRS securely. ExpressTaxExempt supports e-filing for Form 990, 990-N, 990-EZ, 990-T, 990-PF, 1120-POL, CA 199, and 8868.