Reminder: Today is THE Day for Nonprofits to File 990s
|
If you're thinking you're going to keep putting off filing Form 990 for your nonprofit organization, we have one thing to say to you: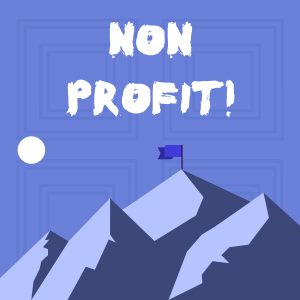 Maybe that was a little harsh, but you really needed a wake-up call! You have SO MUCH to lose! If you fail to file a 990 Form for your nonprofit, not only could you face penalties and fines from the IRS, you could actually lose your compliance status! That means that the IRS will no longer recognize your organization as a nonprofit.
We really don't want that to happen, and if that means bringing a red-headed Cher in to handle things, well look, we'll do it. That's how much we want you to get started, NOW on filing your Form 990.
But hey, we're not all spice. We're also nice. We've set up an intuitive, simple, easy-to-use process, and we have it waiting for you. Yes! We've been waiting for you to file your 990! We're ready, and we'll have your Form 990 ready to file quickly! Don't believe us?
Okay, Cher, let 'em have it:
Look, we'll prove it!  Here's the exact, step-by-step process you'll take to file your Form 990 with us!
Step 1: Sign in or create your free account.
Step 2: Add your organization's details.
Step 3: Answer questions – interview style!
Step 4: Review your information and audit report
Step 5: Pay and transmit directly to the IRS
Okay, that's it!  No excuses! Let's get started! We're behind you. Cher…is in front of you because she's never behind anyone.  But we're here! And we know you can do it! Just click below!