How to Boost Giving For Your Nonprofit With Arizona Gives Day
Arizona nonprofits can sign up now for 24 hours of online giving.

|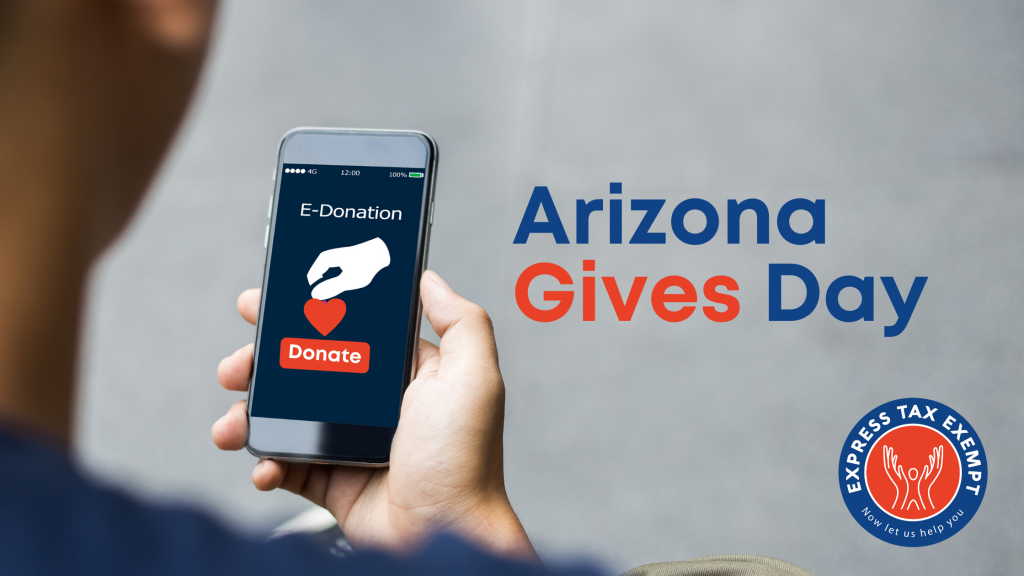 Arizona nonprofits have until March 5, 2021 to register for 24-hour fundraising event, Arizona Gives Day. This event will be taking place online on April 6, 2021. Arizona Gives Day is dedicated to helping nonprofit organizations come up with the donation they need to survive, and this year, it's more important than ever.

Arizona Gives Day Helps Nonprofit Fundraising
During the difficult circumstances of COVID-19, nonprofits have had to reimagine the way they fundraise, substituting many of their flourishing events and income-generating programs for virtual equivalents. Some have been more successful than others in adapting to the changing landscape of charity during COVID-19.

Arizona Gives Day recognizes that, while fundraising has new challenges for nonprofits this year, our communities rely on their services more than ever. Since 2013, they have raised over $23 million for state nonprofits. They are committed to connecting donors with great causes and improving life for everyone in the state of Arizona.

Who is Eligible?
This event provides resources for Arizona nonprofits. This extends to all nonprofits that provide services in Arizona, even if they are based in another state. Nonprofits that are based in Arizona but provide services nationally and internationally can also join in and take advantage of this opportunity.

How Nonprofits Can Register
Nonprofits can register for Arizona Gives Day here. You will need to provide some information about your organization and pay a refundable registration fee.

Information Required
To participate in Arizona Gives Day, your organization will need to provide general information about who you are and what you do. You will also need to provide your IRS determination letter as evidence of your tax-exempt status. For financial information, you can submit either your most recent Form 990 or your budget information. To receive donations, you will also need to provide your organization's banking information.

When you file Form 990 with ExpressTaxExempt, it's easy to access past returns. You can access Form 990 instantly and open up your organization to further giving opportunities.

As always, we're here to keep you tuned in to the latest news for your organization's financial health, IRS requirements, and tax-exempt status.