How to Add Reviewers and Approvers to your ExpressTaxExempt Account
Follow these steps!

|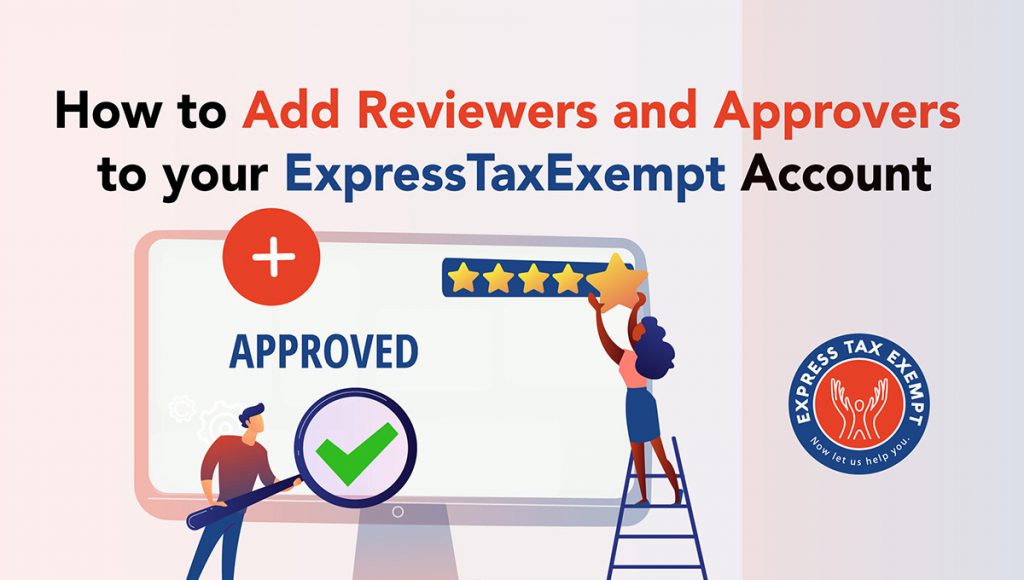 In some cases, there may be more than one person that needs to review an organization's 990 series form. Here's how you can securely provide multiple reviewers and approvers with access to forms in your ExpressTaxExempt account:
Step One: Once signed in, go to "My Account" in the upper right corner:
Step Two: Select "Manage Reviewers and Approvers":
Step Three: Select the organization, then click "Add User":
Step Four: Next, enter their contact name, email address, phone number, and the Tax Year of the form you are providing access to for review. Then, click "Share Return":
Step Five: The individual you've added will then receive an email to access the organization's form in the account using their own credentials
ExpressTaxExempt
Want to see steps for other types of organizations or other 990 series forms and schedules? Comment below and we'll make your request a future blog!