Meet Your Year-End Filing Deadlines with TaxBandits!
ExpressTaxExempt's sister product, TaxBandits, is your go-to e-filing solution for Forms 1099, W-2, and 94x!

|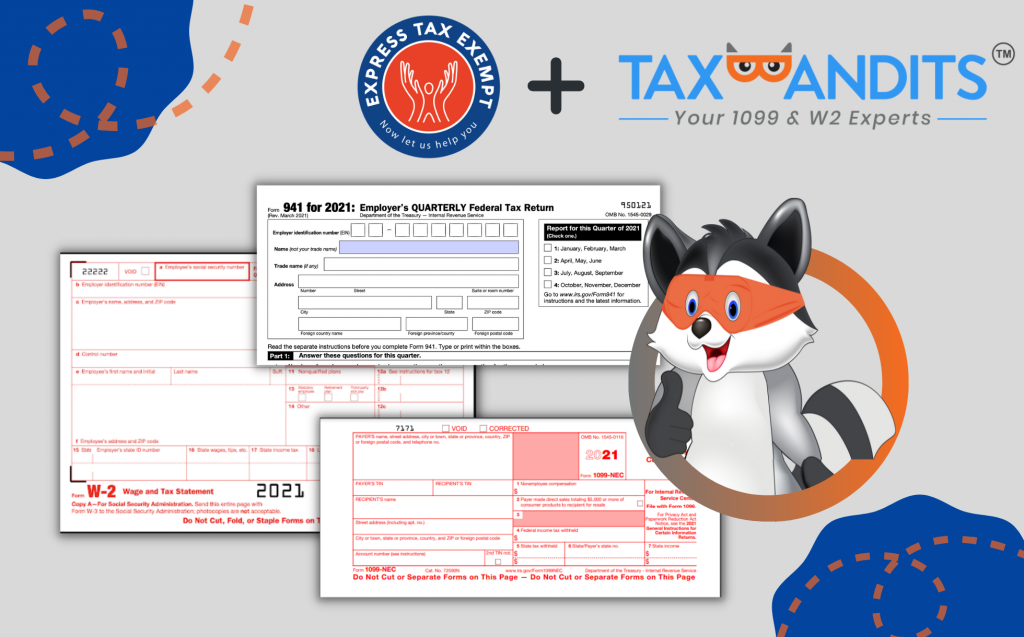 When it comes to filing 990 series returns, we have you covered! Did you know our sister product offers a solution for your year-end filing needs?

TaxBandits has your W-2, 1099, and 94x filing needs covered this year! The January 31st deadline is only 4 business days away, so it's time for business owners, payroll providers, and tax professionals to begin year-end filing for themselves and their clients. 

With an IRS-authorized e-file provider by your side like TaxBandits, meeting your year-end deadlines will be a breeze! Not to mention, it will also be as affordable as ever!
Benefits of Filing with TaxBandits
Federal and State Filing (1099/W2)
Postal mailing and online access options for recipient copies
IRS business rule validations
Bulk upload options for your business and form details
Instant updates on the status of your returns
Excellent, live customer support 
Create a free TaxBandits account today and meet your year-end filing deadlines quickly and easily! Don't wait until the last minute, start filing now!